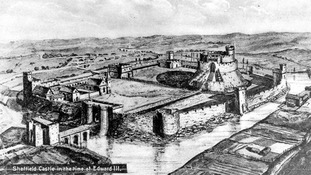 A new bid has been announced to uncover the remains of Sheffield Castle, where Mary Queen of Scots was imprisoned for more than decade.
The medieval castle was a once a huge structure dominating the South Yorkshire city, but it was demolished during the Civil War.
The site was covered over in the 1960s by the notoriously drab Castle Markets development and the only visible remains of the ancient castle were locked in basements under the concrete structure.
Over the … (View original article)